Shiraz is the capital of Fars Province and located in the south-west of Iran. It is considered as one of the 10 most populous cities of the country.
Known as the city of flowers, wine, poem, literature and gardens, throughout its long history, it has become one of the most popular travel destinations in Iran.
Consequently, there is a fantastic and unparalleled treasure of discovery, enough to satisfy every traveler as they explore the city's ancient past and new modern face.
Sites You Must Visit In Shiraz
Persepolis
Persepolis is one of the sites that you must visit in Shiraz which is 40 minutes far from Shiraz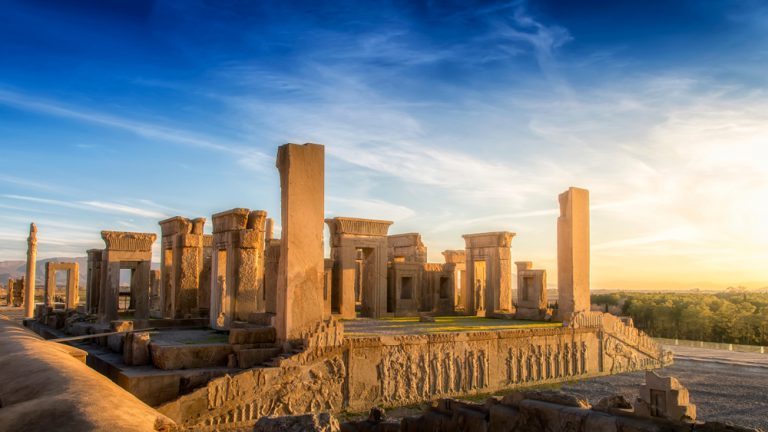 Naqshe Rostam
Pasargade
Zandiyeh Complex
Vakil Bazaar
Nasiralmolk Mosque
Eram Garden
Hafez Tomb
Saadi Tomb
Foods You Must Try in Shiraz
Kalam Polo
Kalam Polo is a popular food among Iranians that is cooked in different ways throughout Iran, but it is specifically a local food of shiraz.
Kalam Polo shirazi is a food that will surely surprise you with its aroma and taste.
In the Persian language Kalam means cabbage, and Polo means rice
So it is obvious that the main ingredients of this food are rice, cabbage, and meatballs and fragrant herbs.
The composition of Herbs in Kalamo Polo is unique and includes leeks, tarragon, basil and dill. All of them can be used fresh or dried.
This dish is usually served with Salad e Shirazi, pickles or yogurt.
You can experience how to make this authentic Shirazi food with wegoiran company in Shiraz daily tours or food tours.